Add your thoughts here… (optional)
Metal Shock Finland (World Assault )
MEGADETH bassist David Ellefson is featured in a new interview with No Treble. An excerpt is available below: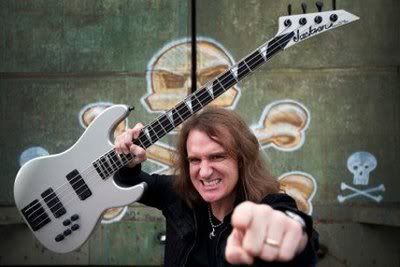 Q: What do you think makes a great bass player?
Ellefson: "You know, there's two types of bass players. There's artists and there's sidemen. I tend to kind of be a little bit of both. Early on in my formative years, I was a big fan of rock and roll and hard rock and eventually heavy metal when I got turned on to it. Everything from AEROSMITH, KISS, TED NUGENT, kind of '70s American rock and roll I grew up with.
And then of course I got into IRON MAIDEN and RUSH, with very progressive bass players. It's interesting because Gene Simmons, Steve Harris and Geddy Lee are all artist bass players. You know, they're songwriters as well as bass players. Another great artist bass player is Bob Daisley, who played on…
View original post 737 more words